Zoë Bakes Deep Dive: Ultimate Carrot Cake
Plus a Q&A with Nikki Warner from The Good Acre, an amazing food nonprofit!
Before we dive into carrot cake, I wanted to make sure all my local friends know about a special event at Cooks of Crocus Hill/ Bellecour in St. Paul! Join me Wed. Sept. 20 from 10 a.m.-12 p.m. while I bake the Diva Cake from my book, Zoë Bakes Cakes, in Celebration of Cooks Of Crocus Hill's 50th Birthday. I started my teaching career there in 1997 and am thrilled to join them for a day in the kitchen. I hope you'll join us!
---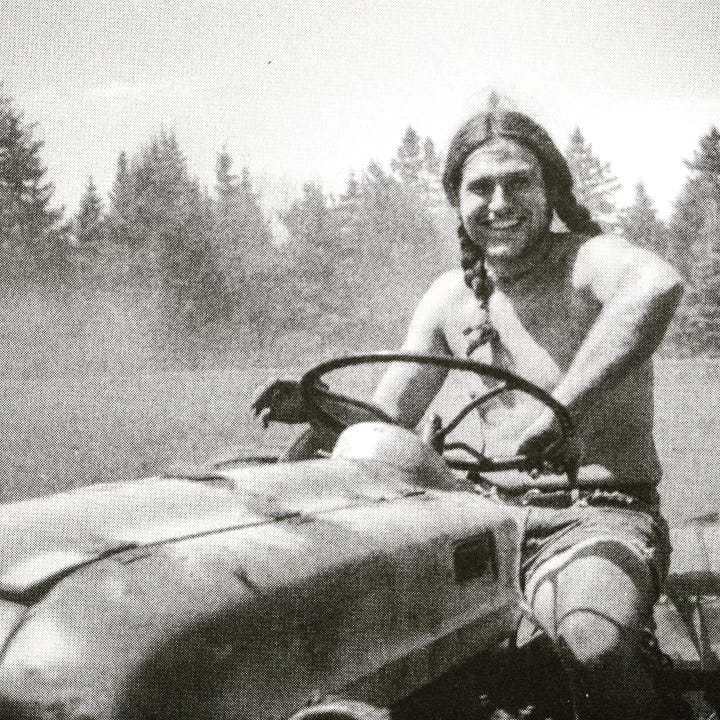 Now that I am older and hopefully wiser, there are many things about my childhood I wish I could go back and do over again. I grew up eating fresh vegetables from my dad's extensive gardens. I took it for granted and was never that curious about how any of it grew. It didn't dawn on me that I should have paid attention until I had kids of my own. It's a regret and someday I would love to learn, but I still get fresh veggies from the farmer's markets, local co-ops, and the many CSAs (community-supported agriculture) available in the Minneapolis area.
Many CSAs are made from a single farm distributing the week's bounty but The Good Acre is different. They get vegetables from many small farms in the area and bundle the produce into boxes for the members of the CSA. It is a unique system that supports growers who wouldn't otherwise be able to sustain their farming practices and creates a diverse community of growers. It is mostly run by volunteers and I loved spending a day seeing all the farmers bring their bounty into the warehouse and helping the volunteers box the fresh vegetables.
Carrot cake is one of the few sweets I recall having as a kid. The carrots not only make it a "healthier" treat but also add moistness to the recipe which is fantastic. My ultimate carrot cake has been one of the all-time favorites on my website for years. I recently roasted some fresh carrots and they were so sweet and beautiful that I decided to make a carrot upside-down cake and it's my new love! I hope you will try both recipes below—the upside-down cake is at the bottom of this email for Extras subscribers. If you haven't yet, try a 7-day free trial to read Nikki's Q&A and get the exclusive recipe!
If you live in the Minneapolis area, you can join The Good Acre community or find a similar CSA in your area.
---
Zoë Bakes Season 3, Episode 11
It's harvest season in Minnesota! On this episode of Zoë Bakes I show off some locally grown produce. We live in an amazing state for small, local farms, and there is an abundance of produce come late summer and early fall. Carrots are the star vegetable this Sunday, September 17 at 12 p.m. CT/1 p.m. ET on Magnolia Network!
---
Ultimate Carrot Cake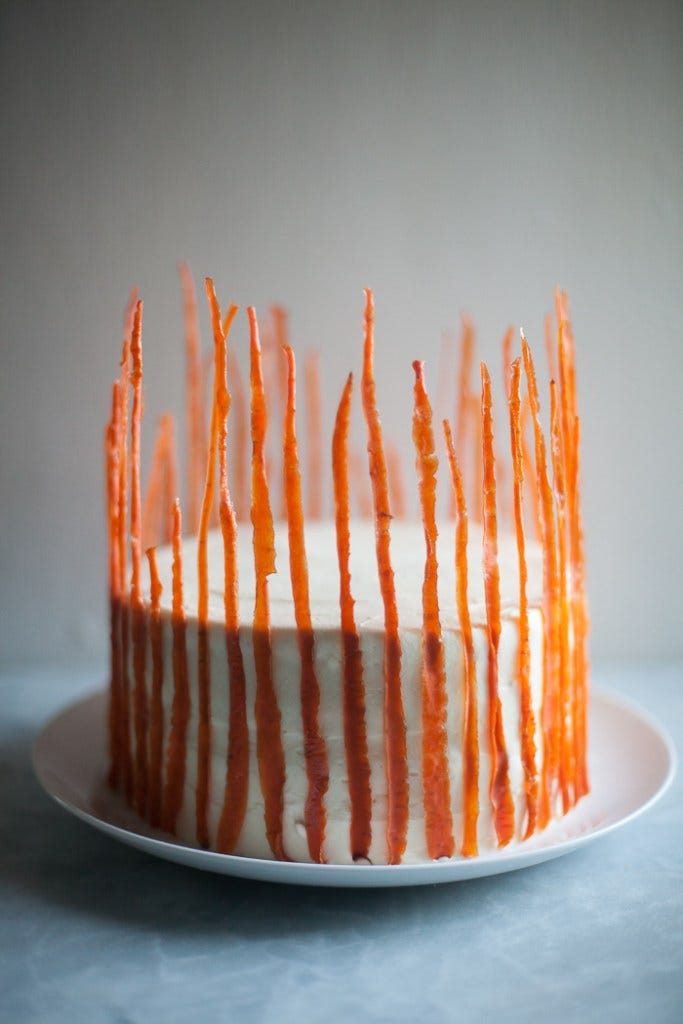 This carrot cake is one of my all-time favorites and one of my most popular recipes. I call it the best-ever homemade carrot cake because it is perfectly spiced, moist and unbelievably good! The candied carrot peels make it a showstopper, and it's quite simply one of my best cakes. You can watch me make it on the latest episode of Zoë Bakes!
---
This post is for paid subscribers