Zoë Bakes Deep Dive: Angel Food Cake
A Q&A with MN State Fair Blue Ribbon Baker, Candy Freeman!
Minnesotans mark the seasons in relation to snow and the MN State Fair, depending on which is closer. We start talking about what we'll be eating at "The Great Minnesota Get-Together" around March when the winter's snow starts to melt. Our Fair is only second in size to the TX State Fair, with about 2 million people in attendance over the 12 days. It is serious business for those who are lucky enough to get one of the coveted food stands at the fairgrounds. Those businesses make more money in that one week than they can at a brick and mortar restaurant outside the fairgrounds. This is the pop-up fantasy of most chefs. Sweet Martha's Cookies is reported to bake about 1 million cookies a day and have sold over $3 million worth in the 12 days at the MN State Fair. Uff da!
Then there are the bakers who enter their bakes to be tasted and judged as the Best at the Fair. They do it for the love of baking and the hopes of a blue ribbon. The bakers are not paid but are held at the highest esteem if they win. Our most famous and oldest baker is Marjorie Johnson, who, at 104 years old, is still entering her bakes at the Creative Activities Building at the fairgrounds. The bakers often enter dozens of cookies, cakes, breads, pies, and that's not to mention all the canned goods they create as well. I had the honor of meeting the 2022 Blue Ribbon winner for the Angel Food Cake (along with several other blue ribbon bakes), Candy Freeman. She shared her food journey with us and her Blue Ribbon Angel Food Cake recipe below.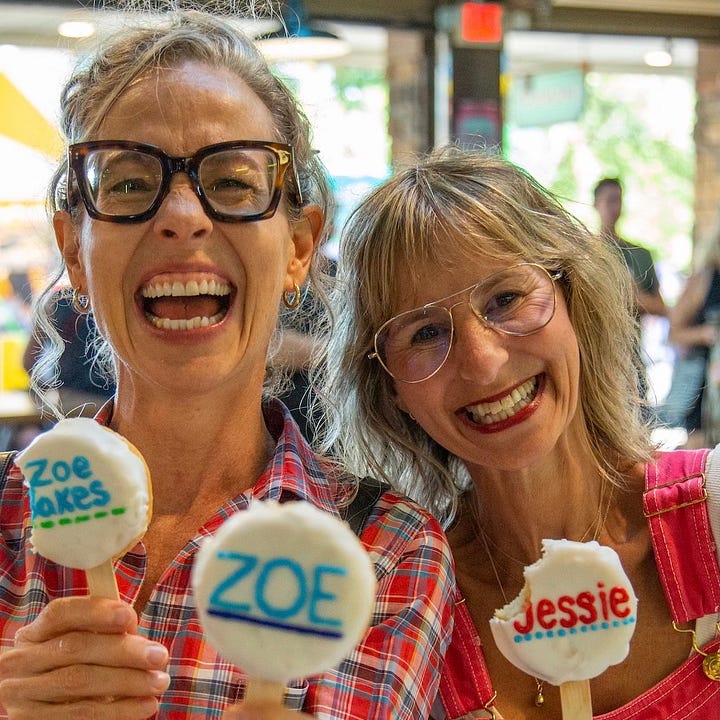 I also share my Angel Food recipe, which I think is really tasty, but is disqualified from competing, not only because I am considered a professional baker, but also because I add berries to the batter and slather the outside in fruit-studded whipped cream. The cakes at the Fair have to be pure and simple. The fruit-studded whipped cream was something I learned from my friend Jessie Sheehan in her wonderful book, The Vintage Baker. Jessie lives in New York but came to visit and joined me for an episode of Zoë Bakes at the Fair. A great way to get to know Minnesota.
If you are planning to visit the fair, be sure to check out this review of all the new foods by my friend and Mpls.St.Paul Magazine food editor, Stephanie March.
---
It's State Fair time in Minnesota! Join in the fun this Sunday, August 27 at 12 p.m. CT/1 p.m. ET on Magnolia Network! The episode is all about ethereal and amazing angel food cake. I visited the State Fair with my friend and baker Jessie Sheehan (read my Q&A with her here!) to meet 2022 Blue Ribbon Champion Candy Freeman and learn all about her award-winning angel food cake. Plus, I make my own version inspired by Jessie's cookbook that features a gorgeous cherry whipped cream!
---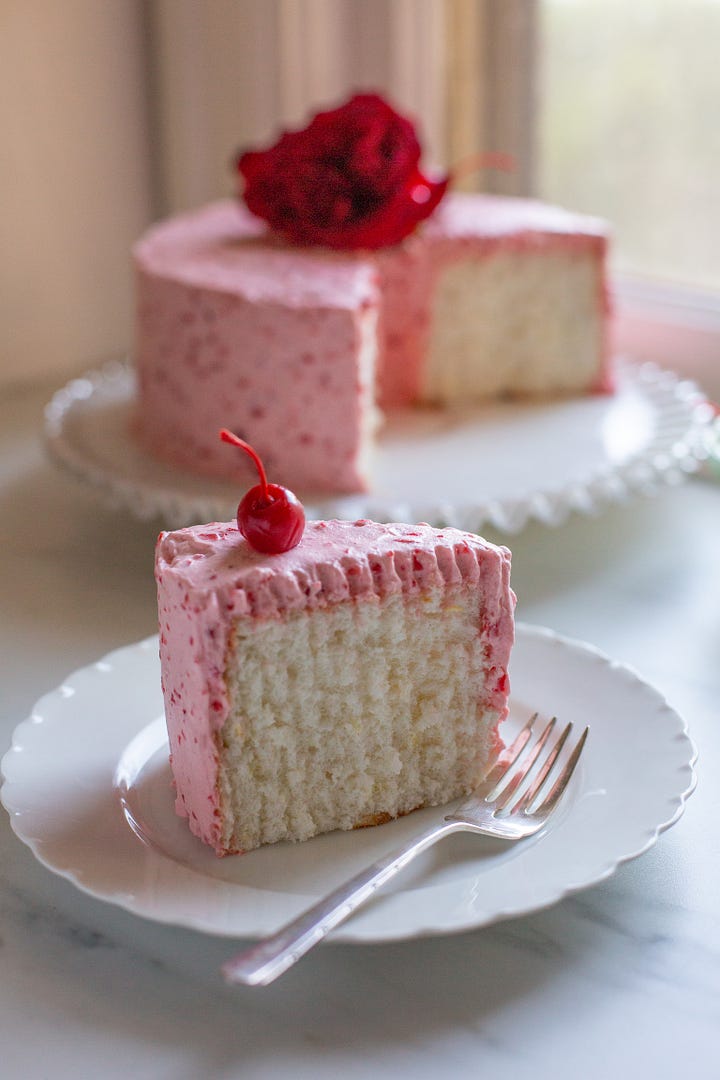 Angel Food Cake With Cherry Whipped Cream
This is the gorgeous angel food cake I made in the episode! The light, fluffy cake is perfect for summer, and whipped cream studded with cherries adds a layer of fruity sweetness. Plus, this cake is absolutely stunning.
---
Orange Creamsicle Pops
These refreshing homemade orange creamsicle pops were a perfect treat after a hot day at the State Fair! The recipe is easy and you can adjust the flavor to your liking, but the orange creamsicle version was definitely a hit!
---
This post is for paid subscribers